By BARB HAZELTON, PRESIDENT DARIEN BOARD OF REALTORS 2018
Everywhere I go, it seems people want to talk real estate. Be it favorable or weak market, homeowners are fixated on the current valuation of their homes. No surprise: after all, real estate is probably your biggest asset. And we've always heard that if you hold your home over time, it will appreciate. Well....things have changed a bit for us here in Darien. If you bought your home in 2009 and you're selling in 2019, it's likely that the value is even. But, that's still good. A way to look at it is that you've lived 'rent free'!Owning a home is about far more than making a return on your money. When you buy a home, you buy a community, you buy friendships, you buy a lifestyle. There's value to that which may not be reflected in the book value.Here's the point: Buying real estate is still a GREAT investment. And buying in Darien is the best choice you can make if CT is where you call home.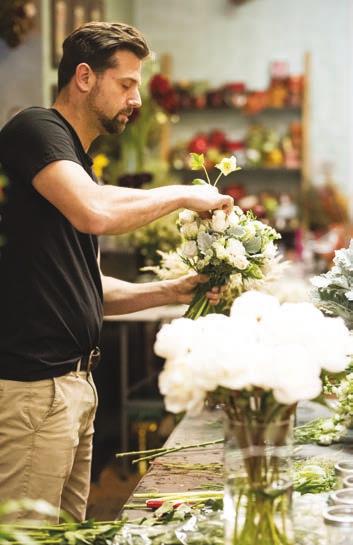 2. TAXES:
Outside of Greenwich, Darien has the lowest tax base in all of Fairfield county. In fact, in a recent publication that used a $1.5M home as refer-ence, Westchester County closing costs were $42,000 higher than Darien. That's like throwing away a new car in taxes
3. IMPROVING DOWNTOWN:
There are three ren-ovation projects going on in Darien starting in 2019 that will make the downtown location and the Noroton Heights area some of the best commercial real estate in the state. Pop up parks, Uber stations, dog friendly COMMUNITYlocations, roof top dining.... Everything you want in a community plus the big box names like Whole Foods, Trader Joes and Starbucks. But also the small proprietors like Flour Water, Neat Coffee, and Fjord Fish Market. Hyper local is the name of the future and people want all their resources within a few miles of home. Hello, Darien! The smallest Town in the Connecticut's "Gold Coast", we are a total of three square miles, the ultimate hyper local experience.
4. COMMUNITY:
This is one you can't feel unless you live here. In my 17 years, I have witnessed so many events and fundraisers in which this town rallies to support its own. A friend that was crippled and severed his spine received over $100K from one event the Town hosted at Tilley Pond. People in Darien take care of their own and it's truly a beautiful thing to witness.
5. NYC COMMUTE:
With two train stations and multi-ple non-stop lines, you are in NYC in under an hour. Even if you don't commute, how about having access to one of the finest cities in the world? Theatre, shopping, dining. We forget that people travel from all over the world to visit NYC and it's right in our back yard.There are so many other great reasons to live here and to own real estate. If you own, be grateful, no matter what the current value reflects. And if you don't, what are you waiting for?
For more information on the Town of Darien and real estate, visit www.darienrealtors.com and follow us on Instagram and Facebook.
Crescendo Music is proud to offer top quality music instruction by the area's best accredited instructors, competitive prices for instruments, accessories and print music, affordable brand named band and orchestra instrument rentals as well as professional repairs for all instruments
Although Crescendo Music is young, owner Marc Aquila has successfully owned and operated successful music companies since 1998 bringing the joy of music to thousands of families in Fairfield county.
351 Post Rd, Darien | (203) 689-7725 | Crescendomusicdarien.com
Last modified: July 15, 2019