2023 Leadership (Officers & Directors)
President & NAR Director (Small Boards)
Gen Distance | Gen Next Real Estate, LLC
Gen Distance has been a REALTOR since 2006 and is the Owner of the indie firm GEN NEXT. Gen is a graduate of Hampton University and The George Washington University Law School. In addition to being the 2023 Board President, she represents Connecticut's Small Boards on the National Board of Realtors (NAR) and a 2023 Director of CT REALTORS. Gen is also PSCS trained currently serving as Tribunal Member on CT REALTORS Statewide Professional Standards program. Gen is also serving as Co-Chair of CT REALTORS Risk Reduction Committee. Gen actively engages in community service though the Lower Fairfield Chapter of Alpha Kappa Alpha Sorority, Omicron Upsilon Omega. Gen serves as the President of the Chapter's charitable foundation partner.
Kimberly C. Hyde | William Pitt Sotheby's
Kim has over a decade of experience educating and supporting her community. With deep ties to both the Darien and Rowayton communities, she prides herself on serving and helping others. Kim grew up in Darien and raised her three children here. She shares a deep knowledge and understanding of not only Darien, but the surrounding Fairfield County towns as well. In addition to being an alumna of Darien High herself, she has worked at, volunteered at, and sent children to five different Darien Public Schools. She has insights that are especially unique, even as a local professional mom – she has personally navigated every street in town as an ambulance driver and Adult Advisor for the Darien Emergency Medical Services Post 53.
Bryan Morris / William Pitt Sotheby's
Bryan Morris is a REALTOR® with William Pitt Sotheby's with over 15 years of experience and services the town of Darien and its surrounding communities. Prior to this, Bryan worked as an attorney and is a licensed attorney in Connecticut, Pennsylvania & New Jersey. Bryan previously served as a director on the Darien Board of REALTORS® from 2015-2017 and was a past President in 2016 and 2017. Bryan hails originally from Philadelphia and is an alumnus of Penn State University. When he isn't donning his real estate hat, Bryan loves to travel, watch television, and enjoys dancing.
John J. Bainton | Compass CT
John is a passionate REALTOR® that has been serving Fairfield County since 2013. He is one of the founding members of Compass's Darien office. Before becoming a full-time REALTOR®, John worked as a business consultant helping distressed and insolvent businesses and as a broker in the Reinsurance business. As a Fairfield County lifelong resident he has lived and worked in communities from Greenwich to Westport. You may have spotted him on HGTV's show House Hunter's Renovation renovating one of his previous Darien homes. John currently lives in Rowayton with his wife and two sons. Outside of work John is a competitive sailboat racer and outdoorsman.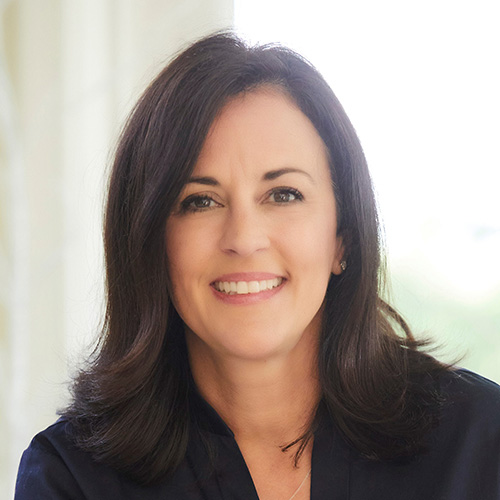 Robyn deCastro | Brown Harris Stevens
Originally from Cincinnati, Robyn has been an active real estate agent since 2009, currently at Brown Harris Stevens. She has lived in Darien for over 20 years with her husband, has raised two children in the Darien community and been active in many local organizations. Prior to her career in real estate, Robyn worked in finance at Banc of America Securities and General Re Financial Products in New York City. She attended Boston College where she studied Economics and received her MBA in Finance from New York University. Robyn loves introducing new buyers to all that Darien and Fairfield County have to offer as well as helping local buyers and sellers to successfully navigate the often complex market. She is also a member of the Connecticut Association of Realtors, the National Association of Realtors, Darien MLS and Connecticut SmartMLS.
Kathleen M. Granath | Coldwell Banker Realty
Kathleen has lived in Darien with her husband for 28 years. Ten years ago she decided to become a REALTOR. Kathleen loves making connections between people and things. As an Irish Dance Mom, she helped many girls find and sell their used dresses. It's the same feeling she gets when finding her clients the home of their dreams - pure JOY. Prior to her REALTOR career, Kathleen was Manager of Creative Services and Ad Sales at MTV. Additionally, Kathleen was the manager of Marketing at Tribune Broadcasting New York. All of the skills learned while marketing and selling television have added value to her real estate career selling and marketing homes. Kathleen has been trained as a Global Luxury Specialist and was welcome as a member in the Coldwell Banker 2020 International Diamond Society.
Judy Hyers | William Raveis
Judy grew up in Darien and graduated from "the new" Darien High School in 1963, and graduated from Wheaton College in Norton, MA four years later. She is a full-time Realtor with more than 28 years experience. Prior to her career in real estate, Judy owned and operated advertising/marketing agencies in Norwalk and New York City. Judy is currently a member of the Board of Trustees at The Maritime Aquarium in Norwalk having served on its Board since 1994. She has sailed virtually all her life and loves the water, its culture and its wildlife. She has two grown children and three grandchildren.
Stephanie O'Grady | Houlihan Lawrence
Originally from Delray Beach, Florida, Stephanie graduated from Florida State University in 2004 and then moved to Manhattan to pursue a career in real estate. Stephanie spent the first 10 yrs of her real estate career specializing in sales and marketing for some of NYC's top developers. Stephanie then moved to Darien with her husband and two children. Stephanie is a member of The National Association of REALTORS, Connecticut REALTORS, The Darien Board of REALTORS, the Darien MLS and the SMART MLS.
Ariana O'Malley | Houlihan Lawrence
Ariana has worked as a REALTOR at Houlihan Lawrence since 2014. She has extensive knowledge of the areas she serves and is closely tuned into current market trends and inventory. Prior to selling real estate, Ariana worked in luxury goods marketing and was the Director of Advertising and Marketing at Gucci. She holds a B.S. in Communications from Boston University and has lived in Darien with her husband and two children since 2010.
Robin Stineman | William Pitt Sotheby's
Robin is a REALTOR with 12 years experience in Lower Fairfield County. Robin and her husband, John, raised three daughters in Darien and guided them through the excellent Darien public school system. She has served on the boards of the Center for Hope, the National MS Society, Tokeneke School, Middlesex Middle School and Darien High School, Safe Rides, the Tokeneke Club and the Garden Clubs of Darien and Rowayton. In addition to her local expertise, she also has some international experience, having invested in and refurbished property in County Clare, Ireland.
Irene A. LaRusso, Executive Officer and Certified Professional Standards Administrator, oversees the daily operations of the Board of REALTORS® and the Multiple Listing Service for more than 35 years. She is also a member of CT REALTORS® and the National Association of REALTORS®. An avid ice hockey fan and former member of USA Hockey, Irene enjoys attending NY Ranger games, volunteering at local animal shelters and spending time with her family and her Golden Retriever "Bear" who can be found at the Board office. Come by and say hello. Irene is also a certified Notary Public, appointed by the State of CT, with a term expiring in 2024.
TERM EXPIRES:
12/31/2023 - John Bainton, Gen Distance, Judy Hyers
12/31/2024 - Kim Hyde, Kathleen Granath, Stephanie O'Grady
12/31/2025 - Robyn deCastro, Arianna O'Malley, Robin Stineman